Security v Safety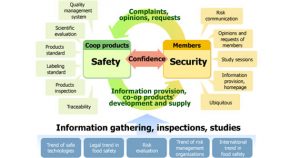 Most of us remember locksmiths when we lose keys, damage locks or need keys duplicated or some other such service. But hiring a locksmith should not be something we should do on the spot. You need to have a qualified, professional and experienced technician who can take care of all your locksmith needs. Having such a locksmith is what can make all the difference between a secure and safe house or office and an insecure place. Any property knows that safety and security go hand in with hiring a top locksmith company.
So how can a locksmith ensure that your property maintains its safety and security at all times?
Identifying points of weakness
A homeowner who is not in the locksmith business cannot possibly all of the possible points of weakness in his house that make him vulnerable to burglary and other house crimes. For this he needs to a professional who has the knowledge, training and the right equipment. He cannot not only identify the weak points but also help you solve them.
To increase the safety and security of your property you should have a state-of-the-art alarm system. A locksmith can help you buy the best alarm system suitable for your property, according to your needs and your budget. If your property already has an alarm system, you should get an experienced locksmith to investigate it thoroughly and make sure that the alarm is in perfect working condition ad suitable for your security needs. Your alarm should be able to issue warning in the presence of intruders or else the alarm is a complete waste of your money as it will not deter any thieves.
Installing burglar proof locks
Most of us have valuable possessions and/or documents at home. For such homeowners, having burglar proof locks is imperative so that your locking system is not broken through by intruders. To have such burglar proof locks, you need to have a technician who can identify and install them for you.
Repairing and replacing faulty locks.
If you have a lock that is malfunctioning, that is not at all safe for you or for your family members or your property. Locks, like any other mechanical tool, can also suffer from wear and tear. Hence, they can also stop working properly. If you are having trouble operating your house lock, you should immediately get it checked out by a locksmith. The lock might have some small problem that the locksmith can immediately repair for you. But it might be a bigger in which case you will also need a professional to have the lock changed and replaced with a new one.
Many of us can be careless with our keys. While it is not safe to lose keys like that, it can be very tiresome if you are locked out of your own property and you have no spare or duplicate to help you back in. A spare key from a professional can solve that problem for you.