Automotive Locksmith Services in West Hills | (818) 319-4144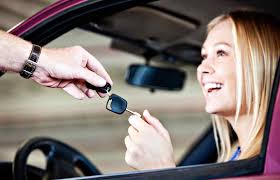 Automotive troubles extend beyond engine failure. Getting into the car is a problem, too, and a big one. If you cannot get into your car for any reason, you may have a lot of stress and problems ahead of you. After all, you need this car to get around and to do basic tasks. If you left anything important in the car, the problem is worse than you can imagine. Trusting in a top automotive locksmith in West Hills will provide you with the best solution. Services, both regular and emergency, can get you back into your car in little time. No worries, no stress, no headaches – just great services in a timely manner.
Getting Back into Your Car
You may find yourself locked out of your car at any time. Any time of the day and anywhere, it can happen. When it does, you are filled with stress and anxiety. What are you going to do? What will happen? How will you go about your day? Dealing with this is going to bring up stress for just about everyone. Luckily, locksmith services can help you. These will give you access to your vehicle once again. Whether it's a broken key, broken lock, missing key, or any other problem you may have, this service will give you a quick and reliable fix.
Emergency Services
Of course, there are times when you need this service right away. Emergency services for vehicles are vital, especially when you find yourself stranded, when there is someone or something in the car, or when you have somewhere to go in a rush. Additionally, an Automotive Locksmith in West Hills can make sure that you have access to your vehicle even in emergency situations. You will have someone at your location shortly who will perform the service necessary. You will not have to wait long nor will you have any trouble getting back into your vehicle after completing the service.
Getting the Best Results
A locksmith can offer quality, timeliness, and services that you need. Expertise from a locksmith can ensure a professional and successful job, keeping you happy. Whether this is an emergency or not, professional services are the way to go.
If you, for any reason, are not able to get into your vehicle, consider an Automotive Locksmith in West Hills. ABC Keys Services West Hills is always available and will get you back into your car at any time or any place. Call (818) 319-4144 right away to take advantage of their expertise and services.
Services:
Car Lockout
Making Car Keys
Ignition Repair
Duplicate Key Service
Car door lock change
Broken Key Extraction
Glove Compartment Lockout