Finding 24 hour locksmith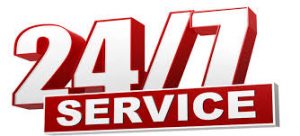 Have you ever experienced a point in life where you just happen to own a HUGE key ring which hosts a countless number of keys to every single lock you own? Or maybe you were wiser and chose to have different key rings, but now you're fiddling with 20 different key rings with no where to put them. Such unorganized situations also tend to give rise to many key related emergencies that may occur at any time. To deal with them, you need a trustworthy 24-hour locksmith service that can tackle your emergencies and handle your problems at a moment's notice. This blog will help you out by letting you in on some quick ways to find a 24/7 locksmith service.

Finding a locksmith:
The best way to find a 24/7 locksmith service in your town is to make a choice when you are relaxed and you have no emergency. This will help you out amazingly in finding the best service for your need. Leaving this task for the time of emergency is suicide because it will take double the time and will increase the hectic tenfold. When you are at ease, you can efficiently find the best locksmith emergency service by following two steps:
Collect names of 24/7 locksmith service:
First thing you have to do in finding an emergency locksmith service is to locate the names of every locksmith providing emergency service in your town.
Once you've collected the names, search them up online or ask your friends and relatives about them. This way, you'll be able to choose the one's recommended by the general community. This method will, thus, shortlist a handful of names from which you can choose the one you prefer. Once you've made the choice, call him for an interview.
Interviewing an emergency locksmith
When the locksmith visits you in person, it will definitely make it easier for you to decide whether you've made the right choice by going through with a simple interview. You should ask the following questions which will, obviously, relate to your needs and if you get the answer in the right perspective, then congratulations, you would have found the best emergency locksmith service for yourself.
Are you licensed and insured? 
Some state locksmith groups have licensing procedures and all locksmiths should be able to show proof of business insurance.
What services do you handle?
Ask for both emergency services and services provided in normal case.
Specifically ask for both recent and not-so-recent customers. Be very cautious if a locksmith can't offer names of customers within the last 3 months.
There likely will be a different price list for normal services and for emergency services. But get prices on both types of services. This could offer some protection if you need the company during a late night emergency and find that their prices are higher than you were quoted.
Ask for 24-hour service costs.
A price list is one thing, but when it comes to services offered by 24-hour locksmiths, many will include trip charges that could vary depending on how far away you are, as well as premium charges for after-hour calls. Make sure you know the complete costs before you move on.
After interviewing two or three locksmiths compare them with each other with respect to the charges that are affordable for you while also considering the work experience and the services they will provide. Then make a decision which will be the best for you. Good Luck!